Welcome to MONOHANA
It is a convenient location for sightseeing, 10 minutes by car and 20 minutes by train from the best downtown area in Kumamoto.

A variety of options are available depending on the travel style,such as a plan with breakfast and dinner, as well as a simple stay without breakfast or a meal.

The rooms are equipped with a private bath, which is also appreciated by overseas customers who are not good at public baths.

In particular, you can experience herbal baths, so please enjoy the Japanese bath culture in each room's private space.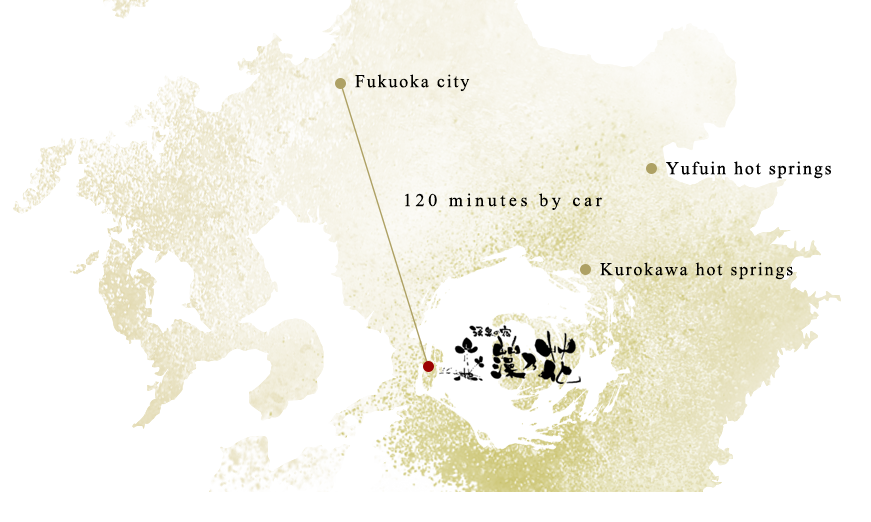 Room
Forget the hustle and bustle of
the city and spend a quiet, relaxing time.
We have a total of 5 guest suites.
2 are separate suites, and there are 3 guest suites in the central suite.
All guest suites have their own bathroom. (In guest rooms other than UTAU.)
This is the most popular guest suite in our inn.
It is a separate type of guest suite.
This guest suite comes with a porcelain bath, terrace and 2 adjoining rooms
a 10 tatami-wide (each tatami is around 1x2meters) Japanese-style room and a dining room equipped with floor heating.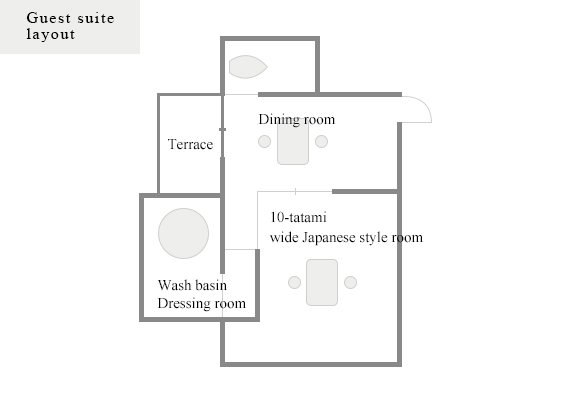 It is a popular spacious suite.
The suite has a Japanese-style room that can become 2 adjoining spaces.
One of the best features of this guest room is the terrace facing Lake Ezu and the spectacular view from the bath.
Spend a relaxing time in this calm, Japanese-style space.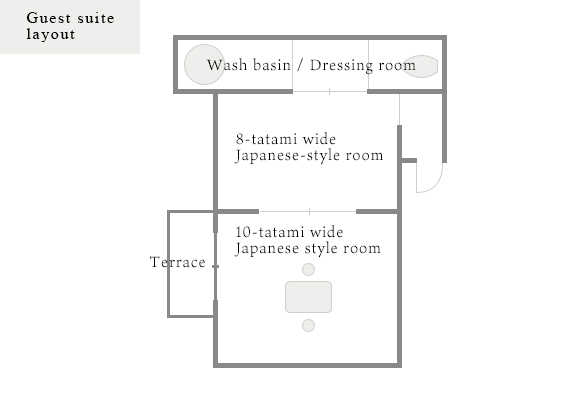 A two-space guest suite with the romantic air of the Taisho era.
The suite has the floor-heated dining room adjoining the Japanese-style room.
Please enjoy its retro lighting and furnishings.
The terrace with the view of Lake Ezu is popular with guests and the suite also comes with a ceramic tile bathroom.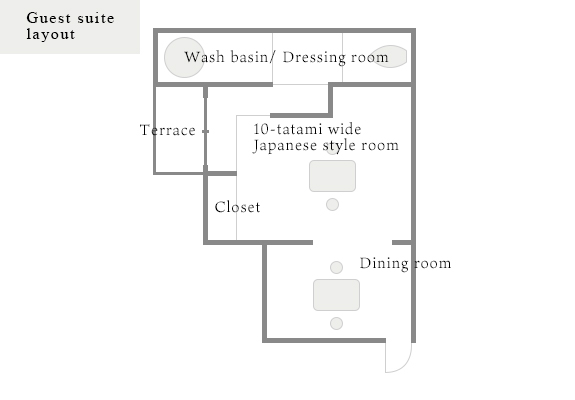 This suite comes with a semi-open air bath.
It has a dining room and a Japanese-style room with Ryukyu tatami mats.
It is the suite on the first floor of the central suite.
It is a playful room with a porcelain semi-open air bath.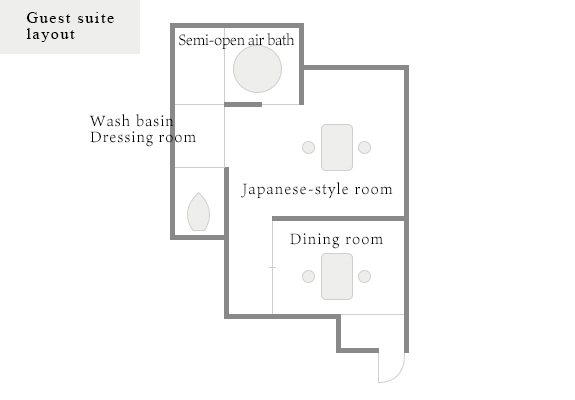 A sunny and spacious guest suite with 2 adjoining spaces.
This guest suite has adjoining 10-tatami and 6-tatami wide Japanese-style rooms.It is a very sunny suite.
Its private bath can be found at the 1st floor of the central suite.
* Bathing times are until 12 midnight and from 6 to 9 am on the following morning.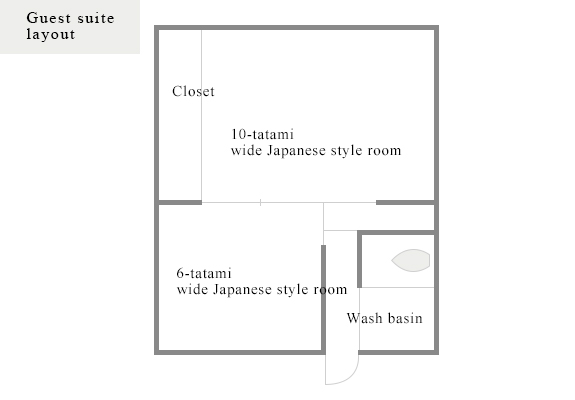 CUISINE
Our inn is proud of our local produce
and our carefully-made hand-crafted dishes.
You can leisurely partake your meals in your own suite or in private dining rooms in the morning or in the evening.
You must of course try our dinner courses which changes every season, as well as our breakfast courses.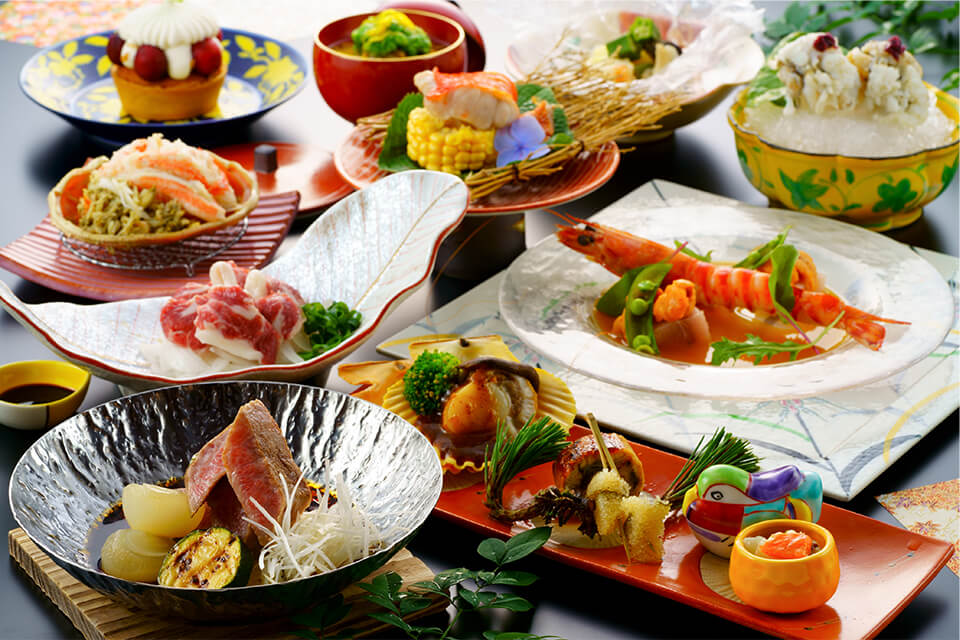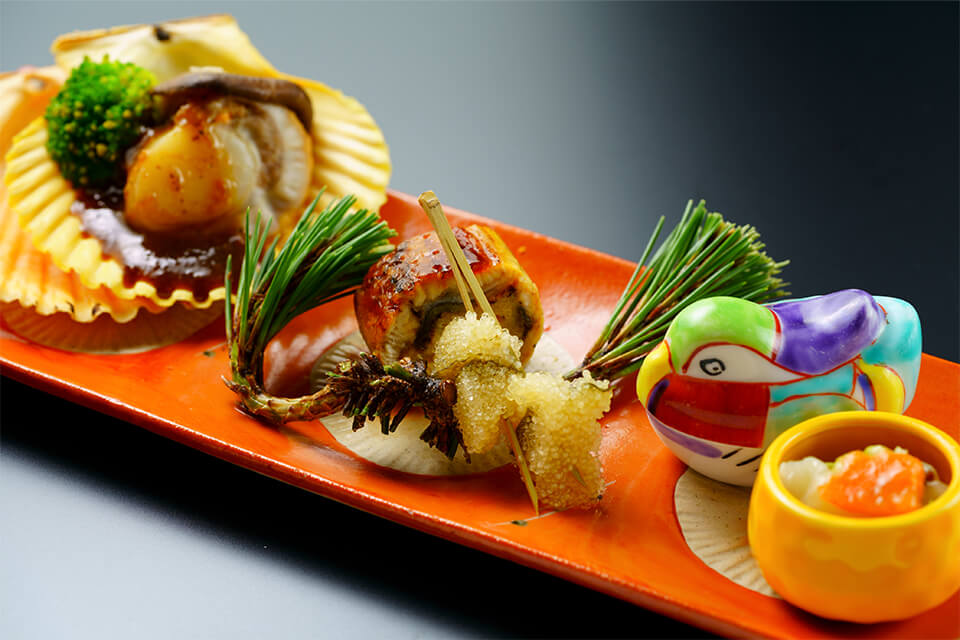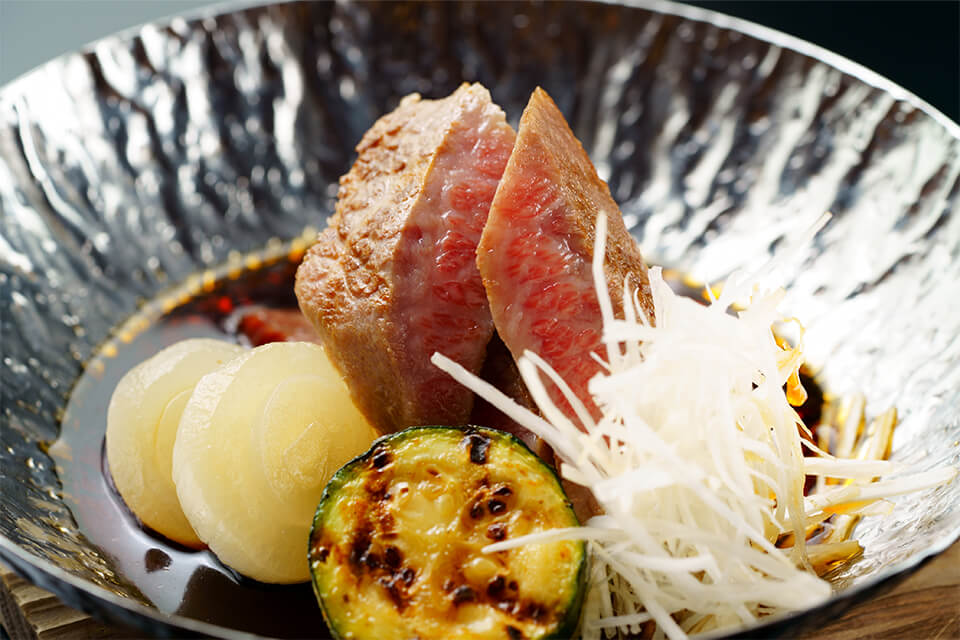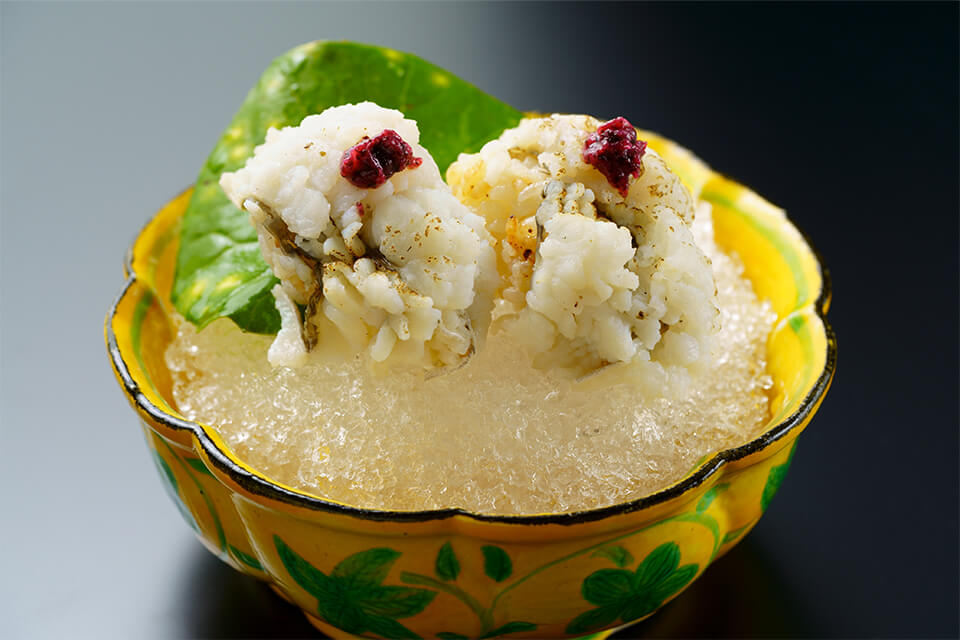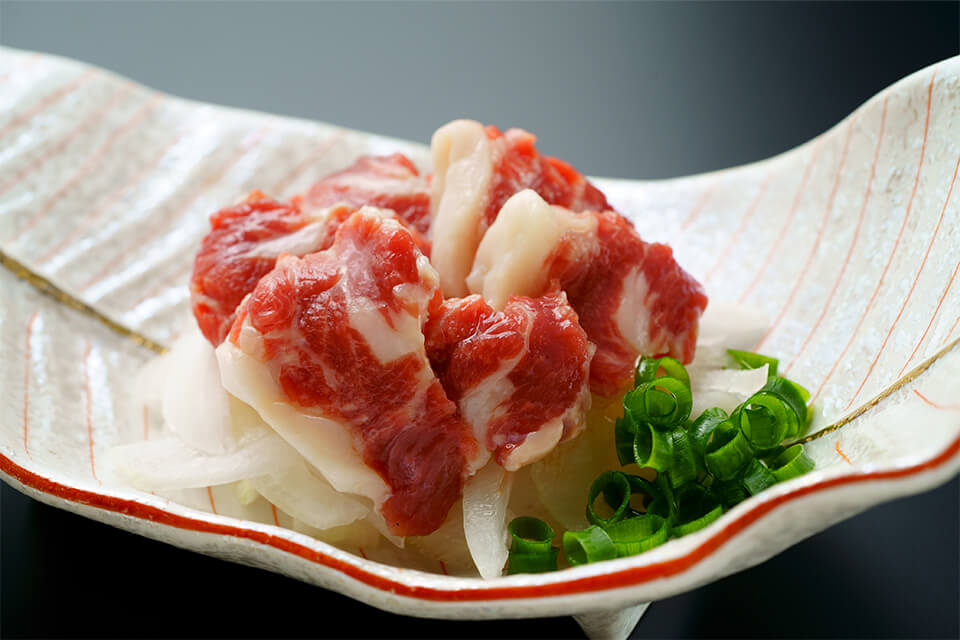 Carefully-made dinner courses
Every season the dishes change, as well as the tableware, so we can provide you with dishes that are appealing to not just the stomach but to the eye as well.
Please take note that the pictures for each season may differ from the actual dishes.
You must definitely try all of our seasonal dishes when you come to our inn.
The details of our kaiseki cuisine courses are as follows.


ACCESS
By car

By train

By airplane